By PDC's Senior Weather
Specialist Glenn James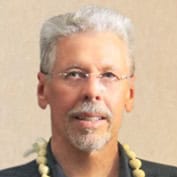 CURRENT TROPICAL CYCLONES:
There are no active tropical cyclones at the time of this writing
Central Subtropical Atlantic:
Invest 94L
Showers and thunderstorms have recently decreased in coverage and intensity near a well-defined low pressure area located about 60 miles south-southeast of Bermuda.
However, earlier satellite wind data indicated the low was producing winds of 30-35 mph confined closely to its center. If the associated shower and thunderstorm activity redevelops near the center, the system is likely to become a tropical depression tonight or tomorrow morning.
After that time, the system is expected to turn northward and move towards cooler waters and a region of unfavorable upper-level winds, which should limit additional development.
Regardless of development, periods of locally heavy rainfall and gusty winds are expected over Bermuda through tonight. Interests in Bermuda should monitor the progress of this system.
* Formation chance through 48 hours is…high…70 percent
* Formation chance through 5 days is…high…70 percent
Southwestern Atlantic:
An area of low pressure is expected to form north of Puerto Rico over the southwestern Atlantic in a few days.
Thereafter, environmental conditions appear conducive for gradual subtropical development of this system while it meanders over the southwestern Atlantic through the early part of the weekend.
* Formation chance through 48 hours…low…near 0 percent
* Formation chance through 5 days…low…30 percent