Tropical Cyclone 13S (Emnati)
Wednesday, February 16, 2022
By PDC's Senior Weather
Specialist Glenn James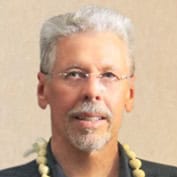 Tropical Cyclone 13S is located approximately 485 NM south-southwest of Diego Garcia
According to the JTWC Warning number 2, sustained winds were 45 knots with gusts to near 55 knots.
Animated enhanced infrared satellite imagery shows a consolidating system under shear from the east with sustained, flaring convection over the center.
TC 13S is currently in a marginally favorable environment due to moderate vertical wind shear of 20-25 knots.
TC 13S is forecast to continue generally westward under the influence of the subtropical ridge to the south over the next 24 hours with moderate intensification.
After 24 hours, the system will have reached 55 knots and begin to turn southwestward
as the ridge is degraded by a passing mid-latitude trough. It will continue this direction, reaching an intensification of 95 knots by 96 hours.
Around this time, TC 13S will turn slightly west-southwestward as another subtropical ridge builds to the south. The system is expected to be under moderate vertical wind shear for most of the forecast, thus limiting peak intensification to around 95 knots by 120 hours.