Tropical Cyclone 13S (Emnati)
Thursday, February 24, 2022
By PDC's Senior Weather
Specialist Glenn James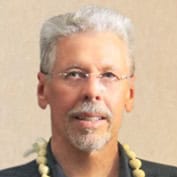 Tropical Cyclone 13S (Emnati) is located approximately 400 NM south-southeast of Europa Island – Final Warning
According to the JTWC Warning number 18, sustained winds were 45 knots with gusts to near 55 knots.
Satellite imagery depicts an ill-defined and broad circulation southwest of Madagascar, with at least three distinct vortices rotating about the larger center, which is devoid of any significant organized convective activity.
While water vapor imagery suggests the system remains relatively isolated from the dry air ensconced over the Mozambique Channel, total precipitable water data indicates a narrow swath of very dry air is being entrained from Madagascar directly into the core of the system.
Poleward outflow remains robust, and shear relatively low, but the lack of any significant ocean heat content is inhibiting intensification.
TC 13S is forecast to continue tracking south to southeastward along the western periphery of the deep ridge to the east through the forecast period. After the end of the forecast period, the remaining subtropical low will likely turn poleward once more as it moves towards a weakness that develops in the ridge ahead of an approaching mid-latitude trough.
Overall, no significant change in the intensity is forecast through the forecast period, with the continued robust poleward outflow being offset by very low ocean heat content, decreasing sea surface temperatures, progressively increasing vertical wind shear and more significant dry air entrainment.
The system will begin losing its tropical characteristics by 12 hours and is forecast to complete transition to a strong gale-force subtropical low no later than 36 hours.