Tropical Cyclone 13S (Emnati)
Wednesday, February 23, 2022
By PDC's Senior Weather
Specialist Glenn James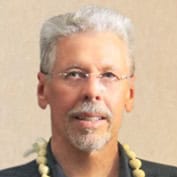 Tropical Cyclone 13S (Emnati) is located approximately 236 NM southeast of Europa Island
According to the JTWC Warning number 16, sustained winds were 45 knots with gusts to near 55 knots.
Satellite imagery depicts the system has made landfall over south central Madagascar. The central convective tops have significantly warmed and collapsed as it encountered the rugged terrain…however, remnants of the eyewall remain visible.
Analysis indicates an unfavorable environment with low vertical wind shear and moderate radial outflow offset by frictional effects of the rugged terrain. TC 13S is tracking along the northwestern periphery of the ridge to the southeast.
TC 13S will continue on its current southwestward track under the steering influence of the ridge and exit into the Mozambique Channel just before 12 hours. After 24 hours, it will track more southward as it rounds the western edge of the ridge.
Interaction with the rugged terrain, then the cooler sea surface temperatures and strong (30+ knot) vertical wind shear, offset by strong poleward outflow in the Mozambique Channel will result in gradual decay…down to 45 knots by 48 hours.
Concurrently by 36 hours, TC 13S will begin subtropical transition and by 48 hours, will transform into a subtropical system with an expanding wind field.