Tropical Cyclone 13S (Emnati)
Tuesday, February 22, 2022
By PDC's Senior Weather
Specialist Glenn James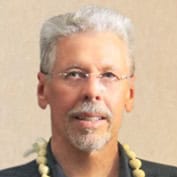 Tropical Cyclone 13S (Emnati) is located approximately 178 NM south-southeast of Antananarivo, Madagascar
According to the JTWC Warning number 14, sustained winds were 75 knots with gusts to near 90 knots.
Satellite imagery depicts deep convection wrapping around a low-level circulation center that has been occasionally associated with a ragged, cloud-filled eye, with an intense feeder band wrapping around the southwestern periphery.
TC 13S is located in a marginally favorable environment, with good poleward outflow and low vertical shear over marginal sea surface temperatures. The system is tracking along the northwestern periphery of the deep layer ridge to the southeast.
TC 13S will continue tracking toward the southwest under the steering influence of the ridge with imminent landfall over the southeastern coast of Madagascar. As the system crosses the island, steady weakening is forecast before emerging over the Mozambique Channel beyond 24 hours.
Beyond 36 hours, a gradual turn toward the south is forecast as the system rounds the western periphery of the ridge. The weaker vortex, combined with strong vertical wind shear (30+ knots) and cool sea surface temperatures will induce TC 13S to begin subtropical transition around 48 hours before becoming a fully subtropical system by 72 hours.