Tropical Cyclone 13S (Emnati)
Sunday, February 20, 2022
By PDC's Senior Weather
Specialist Glenn James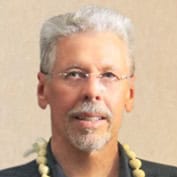 Tropical Cyclone 13S (Emnati) is located approximately 178 NM north-northwest of St. Denis
According to the JTWC Warning number 10, sustained winds were 110 knots with gusts to near 135 knots.
TC 13S rapidly intensified from 65 knots to 105 knots but has since plateaued. Animated multi-spectral satellite imagery shows that TC 13S has maintained a roughly 12 NM eye, but the convective signature has been continually cycling, with the cloud tops alternately warming, then cooling again, and eroding first on the east, then the west side of the eye.
Unfortunately there has been no bullseye microwave pass, but two partial passes indicate the presence of a very small central core of convection surrounding the microwave eye, and a much larger outer band of convection wrapping into the center, indicative of a possible eyewall replacement cycle.
Over the past few hours, TC 13S has tracked slightly more westward than previously expected while also slowing a fair amount, likely in response to a secondary ridge center currently south of Madagascar, which will quickly slide by to the south of the system and take up residence to the southeast, merging with the larger ridge already in place.
So the current westward track will be relatively short-lived and TC 13S is expected to resume a gradual turn to a southwestward track over the remainder of the forecast as it gracefully rounds the ridge.
Somewhat unexpectedly, TC 13S has proven exceptionally resilient and able to intensify in the face of unfavorable upwelling and low ocean heat, likely in response to the robust outflow aloft and low shear. No significant change to the environment is anticipated prior to landfall, so additional intensification is expected, to a peak of 115 knots by 36 hours.
The system is expected to make landfall along the east-central coast of Madagascar around 60 hours, followed by rapid weakening over the mountainous terrain. The system will turn more sharply poleward as it moves back over water toward a weakness in the ridge induced by an approaching mid-latitude trough.
Once back over water, some intensification is anticipated, though significant redevelopment isn't expected. The system will begin subtropical transition by 120 hours as it moves over cooler waters and begins to interact with a subtropical low and trough.