Tropical Cyclone 13S (Emnati)
Saturday, February 19, 2022
By PDC's Senior Weather
Specialist Glenn James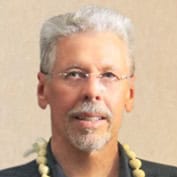 Tropical Cyclone 13S (Emnati) is located approximately 239 NM north-northeast of St. Denis
According to the JTWC Warning number 8, sustained winds were 85 knots with gusts to near 105 knots.
Satellite imagery shows the central convection has become better organized over the assessed low level circulation center within the past 12 hours. Another image shows fragmented banding with associated deep convection in the western periphery wrapping around a well-defined microwave eye.
TC Emnati will continue its track to the southwest over the next 36 hours while steadily increasing in intensity to 90 knots at this time. After 36 hours, the system will take a slight jog equatorward as the ridge to the southeast will build. At this point, the TC will reach its maximum intensity of 95 knots.
Afterwards, as the system approaches the east coast of Madagascar, it will begin to show signs of weakening in intensity as the ocean heat content will begin to fall due to upwelling that was initially kicked-off with the passing of TC 08S and TC 12S. Due to this upwelling, TC Emnati will decrease in intensity 85 knots by 72 hours, roughly 6 hours before landfall.
The system will continue to decay as it undergoes terrain interaction by 96 hours. By 120 ours, TC Emnati is expected to reemerge over the southern portion of the Mozambique Channel at 30 knots.