Tropical Cyclone 13S (Emnati)
Friday, February 18, 2022
By PDC's Senior Weather
Specialist Glenn James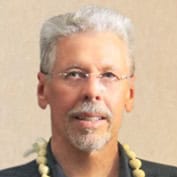 Tropical Cyclone 13S is located approximately 276 NM north-northeast of Port Louis, Mauritius
According to the JTWC Warning number 6, sustained winds were 70 knots with gusts to near 85 knots.
Satellite imagery shows the central convection has significantly deepened and become more symmetrical as convective bands wrapped tighter into an obscured low level circulation over the last 12 hrs.
Analysis indicates a highly favorable environment with warm along-track sea surface temperatures, strong radial outflow and light vertical wind shear aloft. The cyclone is tracking along the northwestern periphery of the deep layer ridge to the southeast.
TC Emnati will continue on its current west-southwestward track throughout the forecast even after a secondary ridge approaching from the southwest seamlessly assumes steering after 36 hours.
Shortly after 96 hours, it will make landfall over the central Madagascar coast east of Antananarivo. The highly favorable environment is expected to carry through the mid-portion of the forecast track and fuel steady intensification to a peak of 100 knots by 48 hours.
Afterward, low ocean heat content near Madagascar will contribute to a gradual weakening down to 80 knots by 96 hours. After landfall, the rugged terrain will rapidly erode the system down to 40 knots by 120 hours, as it approaches the southwestern coast of the island.