Sub-Tropical Storm 13S (Emnati)
Friday, February 25, 2022
By PDC's Senior Weather
Specialist Glenn James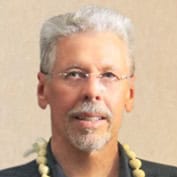 Sub-Tropical Storm 13S (Emnati) is located approximately 385 NM south of
Toliara, Madagascar
According to the JTWC…the system is currently classified as a subtropical storm, generally characterized as having both tropical and mid-latitude cyclone features.
Satellite imagery depicts a fully exposed, elongated and disorganized low level circulation center with a broad deformation zone displaced to the south.
Environmental analysis indicates a poor environment for tropical cyclone development with a strong gradient of vertical wind shear (20-50 knots) decapitating the upper and lower level features and cooler sea surface temperatures.
Global models agree that the remnants of 13S will track southeastward, stretch, become asymetrical, indicating tropical transition will be unlikely.
Maximum sustained surface winds are estimated at 38-43 knots.
The potential for the system to transition into a significant tropcial cyclone within the next 24 hours remains low.