Tropical Cyclone 04E (Bonnie) / Tropical Cyclone 05W (Aere)
By PDC's Senior Weather
Specialist Glenn James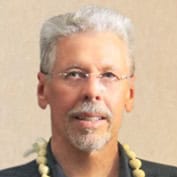 Tropical Cyclone 04E (Bonnie)…located about 340 miles south of Cabo Corrientes, Mexico
Tropical Cyclone 05W (Aere) is located approximately 185 NM west-southwest of Yokosuka, Japan
Tropical Cyclone 04E (Bonnie)
LARGE SWELLS FROM BONNIE AFFECTING PORTIONS OF THE COAST OF SOUTHWESTERN MEXICO
Advisory number 33
Bonnie is moving toward the west-northwest near 15 mph (24 km/h). A westward to west-northwestward motion is forecast through the period with a slight decrease in forward speed during the next couple of days.
Maximum sustained winds remain near 115 mph (185 km/h) with higher gusts. Bonnie is a category 3 hurricane on the Saffir-Simpson Hurricane Wind Scale.
Little change in strength is forecast tonight. Gradual weakening is forecast to begin Wednesday or Wednesday night and continue through Thursday.
Hurricane-force winds extend outward up to 30 miles (45 km) from the center and tropical-storm-force winds extend outward up to 115 miles (185 km).
Hazards affecting Land
SURF: Swells generated by Bonnie will affect portions of the coasts of southern and southwestern Mexico during the next day or two. These swells are likely to cause life-threatening surf and rip current conditions.
>>> Offshore of Southern Mexico:
A broad area of low pressure is expected to form well south of the southern coast of Mexico toward the end of the week.
Environmental conditions are expected to be conducive for gradual development of this system over the weekend while it moves generally
west-northwestward.
* Formation chance through 48 hours…low…near 0 percent
* Formation chance through 5 days…low…30 percent
Central East Pacific:
There are no active tropical cyclones, nor any areas of disturbed weather being investigated in the north central Pacific by the Central Pacific Hurricane Center (CPHC)
Tropical cyclone formation is not expected during the next 5 days in the central Pacific Ocean.
>>> Northwest and Southwest Pacific Ocean, Indian Ocean, Arabian Sea
Tropical Cyclone 05W (Aere)
According to the JTWC Warning number 22, sustained winds were 25 knots with gusts to near 35 knots.
Animated enhanced infrared satellite imagery depicts a disorganized system that has been significantly stripped of convection due to high vertical wind shear and frictional effects from Shikoku's rugged terrain. The low level circulation is no longer discernible on satellite and composite radar animation.
TD 05W, should the vortex survive, will continue eastward along the northern periphery of the steering ridge, crossing the remainder of Shikoku and the southern point of Honshu before exiting back into the Pacific Ocean.
By 36 hours, the cyclone will slow down and become quasi-stationary as a secondary ridge, building to the north, assumes steering and, after 72 hours, drive the cyclone north-northwestward.
Favorable diffluence aloft and baroclinic interaction will promote intensification to a peak of 40 knots at 24 to 36 hours, as the system gradually transforms into a subtropical low.