By PDC's Senior Weather
Specialist Glenn James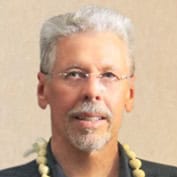 There are no active tropical cyclones at the time of this writing
Offshore of Southern Mexico:
Invest 94E
Showers and thunderstorms associated with a small low pressure system centered a few hundred miles south of the coast of southwestern Mexico continue to show signs of organization.
However, recently received satellite wind data suggests the circulation is somewhat less defined than earlier today.
Environmental conditions still appear favorable for additional development over the next couple of days, and a tropical depression is likely to form while the system moves west-northwestward at 10 to 15 mph through the end of the week.
* Formation chance through 48 hours…high…70 percent
* Formation chance through 5 days…high…70 percent
>>> Northwest and Southwest Pacific Ocean, Indian Ocean, Arabian Sea
Invest 97W
According to the JTWC…an area of convection (invest 97W) has persisted approximately 241 NM west of Manila, Philippines
Enhanced infrared satellite imagery depicts disorganized convection flaring near the assessed position, obscuring it from clear view and extending across the western and southern periphery of the rather ill-defined low level circulation, characteristic of a monsoon depression.
Environmental  analysis reveals favorable conditions for development defined by; strong equatorward outflow aloft, low to moderate (15-20 knot) vertical wind shear, and very warm (30-31c) sea surface temperatures.
The system is expected to drift aimlessly over the next 12 to 24 hours, before models suggest it starts to move towards the northwest.
While global models including ecmwf, navgem and gfs are in good agreement that invest 97W will ultimately develop, the large scale of the
system, the large radius of maximum winds and disorganized convective suggest a slow pace of consolidation and intensification, likely reaching tropical depression strength in about 36-48 hours.
Maximum sustained surface winds are estimated at 15 to 20 knots.
The potential for the development of a significant tropical cyclone within the next 24 hours is upgraded to high.