Tropical Cyclone 26P (Gina)
By PDC's Senior Weather
Specialist Glenn James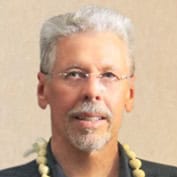 There are no active tropical cyclones in the northeast Pacific, nor any areas of disturbed weather being investigated by the National Hurricane Center Tropical cyclone formation is not expected during the next 5 days.
>>> Tropical Cyclone 26P (Gina) is located approximately 46 NM southwest of Port Vila, Vanuatu
According to the JTWC Warning number 7, sustained winds were 35 knots with gusts to near 45 knots.
Satellite imagery depicts flaring convection with associated cirrus shield obscuring the low-level circulation center (llcc). Convection continues to be sheared toward the south as the system interacts with a high-amplitude trough to the west.
Surface wind observation from Port Vila, Vanuatu is sustained at 16 knots gusting to 32 knots, suggesting that tropical storm force winds are likely isolated within the brief bursts of deep convection.
TC 26P continues to exhibit flaring convection near the llcc, but the convective structure remains steady state. Given the moderate vertical wind shear and land interaction with the islands of Vanuatu, the system is forecast to maintain its current intensity followed by some slight weakening.
In the near term through 24 hours, environmental conditions should continue to remain marginal, with intensity likely to hold at around 35 knots. After 24 hours, vertical wind shear is forecast to increase, and with cooling sea surface temperatures and an increase in dry air entrainment.
TC 26P is forecast to dissipate by 36 to 48 hours. The remnant of TC 26P is then forecast to turn toward the southeast beyond 48 hours, which is
indicated by the extra forecast position.