Tropical Cyclone 26P (Gina)
By PDC's Senior Weather
Specialist Glenn James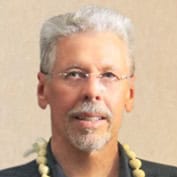 There are no active tropical cyclones in the northeast Pacific, nor any areas of disturbed weather being investigated by the National Hurricane Center Tropical cyclone formation is not expected during the next 5 days.
>>> Tropical Cyclone 26P (Gina) is located approximately 27 NM northwest of Aneityum, Vanuatu
According to the JTWC Warning number 11, sustained winds were 35 knots with gusts to near 45 knots.
Satellite imagery depicts flaring convection associated with a partially exposed low-level circulation center (llcc). The llcc has alternated between fully exposed and partially obscured by the cirrus shield of the flaring convection that continues to be sheared to the southeast.
Although poleward outflow continues to be good, northwesterly vertical wind shear has increased to 20 to 25 knots over the system.
The structure of tropical cyclone 26P (Gina) is being significantly disrupted by moderate vertical wind shear of 20 to 25 knots, which is forecast to increase through 48 hours. Dry air has begun to wrap around the circulation, which is suppressing convection in all but the southeast quadrant.
The current intensity of 35 knots is forecast to continue, sustained by periodic convective bursts. However, gradual weakening should commence with dissipation expected by 36 to 48 hours.