Tropical Cyclone 26P (Gina)
By PDC's Senior Weather
Specialist Glenn James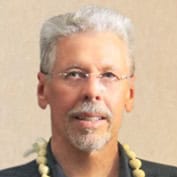 There are no active tropical cyclones in the northeast Pacific, nor any areas of disturbed weather being investigated by the National Hurricane Center
Tropical Cyclone 26P (Gina) is located approximately 127 NM north-northeast of Port Vila, Vanuatu
According to the JTWC Warning number 3, sustained winds were 35 knots with gusts to near 45 knots.
Satellite imagery depicts a medium sized system with disorganized deep flaring central convection that is sheared from an exposed low level circulation (llc).
However, a fresh ball of convection due south of the the llc has begun to grow and expand into the llc over the last few hours. The main formative rain band is feeding in from the northeast.
TC 26P is expected to continue southwestward along the northwest periphery of the ridge and track over the northern islands of Vanuatu over the next 24hrs. After 72 hours, it will round the ridge axis and recurve southeastward toward New Caledonia.
The marginally favorable environment will fuel weak intensification to 40 knots at 12-36 hours. Afterward, increasing vertical wind shear will gradually erode the system to dissipation by 96 hours, possibly sooner.