By PDC's Senior Weather
Specialist Glenn James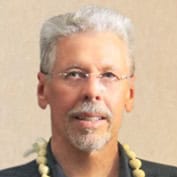 <div class="page" title="Page 2″>
<div class="section">
<div class="layoutArea">
<div class="column">
<h2>STORM FORECAST TO STRENGTHEN…RISK OF DANGEROUS WINDS, STORM SURGE, AND RAINFALL IMPACTS IN CENTRAL AMERICA BEGINNING MONDAY</h2>
Here's what the computer models are showing:
According the NHC advisory 7A…Iota is moving toward the west near 5 mph (7 km/h). A general westward motion is expected during the next few days. On the forecast track, Iota will move across the southwest Caribbean Sea today, pass near or over Providencia island on Monday, and approach the coasts of Nicaragua and northeastern Honduras Monday evening.
Reports from the aircraft indicate that maximum sustained winds have increased to near 75 mph (120 km/h) with higher gusts. Rapid strengthening is expected during the next day or two, and Iota is forecast to be a major hurricane when it approaches Central America.
Tropical-storm-force winds extend outward up to 105 miles (165 km) from the center.
<br>
<strong>View also:</strong>
<ul>
<li>WSI satellite image of the Caribbean Sea</li>
<li>Latest satellite image of the Caribbean Sea and the Gulf of Mexico</li>
</ul>
</div>
</div>
</div>
</div>