SW Pacific Ocean – Tropical cyclone 05P
Saturday, January 8, 2022
By PDC's Senior Weather
Specialist Glenn James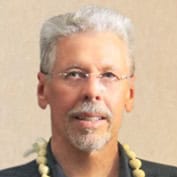 Sustained 30 knot winds…with gusts to 40 knots (as of Warning Number 2)
According to the JTWC…satellite imagery depicts persistent deep convection obscuring the low-level circulation. however, a microwave image indicates deep convective banding wrapping from the northern semicircle into the southeast quadrant of a defined center.
TC 05P is located under the northern periphery of an upper-level trough with moderate vertical wind shear (20 knots) and possible dry air entrainment, which are hindering the development of core convection. Extensive deep convective banding persists along the northern and eastern peripheries of the system due to vigorous poleward and equatorward venting, however, this banding is not wrapping into the circulation, and remains disassociated from the core convection.
The system is expected to remain within a complex upper-level environment under a broad upper-level trough, however, slight intensification is anticipated due to robust poleward outflow with a peak intensity of 50 knots expected at 36 hours.
After 36 hours, TC 05P will gradually weaken as it becomes further embedded within the upper-level trough. After 96 hours, TC 05P is forecast to gradually transition
into a subtropical cyclone.