SW Pacific Ocean – Tropical cyclone 05P (Cody)
Wednesday, January 12, 2022
By PDC's Senior Weather
Specialist Glenn James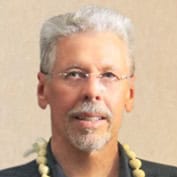 Tropical Cyclone 05P (Cody) is located approximately 473 NM south-southwest of Suva, Fiji
Sustained winds of 45 knot winds…with gusts to 55 knots (as of Warning Number 18)
According to the JTWC…satellite imagery depicts the system with moderate convection to the south and east region of the low level circulation.
Analysis indicates a marginal environment with strong vertical wind shear, cool sea surface temperatures, low-level dry air intrusion, and moderate poleward outflow. TC 05P is tracking along the western periphery of the ridge to the east-southeast.
As expected the cooler water to the south is beginning to hinder the development of TC Cody. The storm will continue tracking southeastward under the influence of the ridge and start wrapping drier air into the system from the equatorward side. The drier air, higher vertical wind shear to the south, and cooler sea surface temperatures will bear
heavily on the system.
The continued interaction with the poleward outflow, will allow the system to maintain intensity at a peak of 50 knots, whereby it will only slightly decrease to 45 knots by 36 hours and beyond.
During 24 and 36 hours, TC 05P will begin transitioning into an extra-tropical low with an expanded wind field, and by 48 hours, the TC will have transitioned into a strong gale-force cold-core low.