SW Pacific Ocean – Tropical cyclone 05P (Cody)
By PDC's Senior Weather
Specialist Glenn James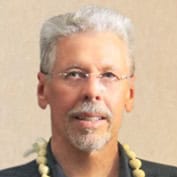 Tropical Cyclone 05P (Cody) is located approximately 327 NM west-southwest of Suva, Fiji
Sustained winds of 45 knot winds…with gusts to 55 knots (as of Warning Number 10)
According to the JTWC…TC 05P will continue tracking westward along the northern side of a deep ridge for the next 12 to 24 hours. During this time, a strong mid-latitude trough will pass far to the south, eroding and ultimately breaking the ridge. In response TC 05P will turn sharply poleward by 24 hours and accelerate into the break in the ridge pattern.
While the system has intensified over the past 12 hours, it has likely reached its near-term peak intensity. As the system is now under an upper low, convergent flow aloft will cut the system off from any significant outflow. So while convective activity fed by the warm sea surface temperatures, and cold pool aloft is expected to continue, the system will steadily weaken through 24 hours.
TC 05P will move away from the upper low after 24 hours and reestablish a solid poleward outflow mechanism, which will offset gradually increasing wind shear, allowing it to re-intensify to a peak of 50 knots by 48 hours.
After 48 hours, the system will move under strong mid-latitude northwesterly flow, and by this point the shear will come to dominate the outflow, leading to steady weakening through the end of the forecast.
As TC Cody moves south of the 25th latitude line, it will begin subtropical transition. The subtropical transition process is expected to be complete no later than 96 hours.