SW Pacific Ocean – Tropical cyclone 05P (Cody)
By PDC's Senior Weather
Specialist Glenn James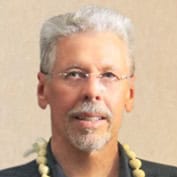 Tropical Cyclone 05P (Cody) is located approximately 169 NM southwest of Suva, Fiji
Sustained 40 knot winds…with gusts to 50 knots (as of Warning Number 06)
According to the JTWC…satellite imagery depicts cycling convection near and obscuring the assessed low level circulation center. The convective mass was very compact, but well defined, subsequently weakened and became disorganized, but is once again flaring.
The system currently sits at the base of an upper-level trough, and the strong divergent poleward outflow on the eastern side of the system has allowed for the recent intensification. mid-level dry air in the western semicircle remains problematic however and is limiting the intensification for now.
The atmosphere is expected to moisten over the next 12 hours, allowing for a short spurt of intensification to 45 knots. The base of the upper trough pinches off to an upper-level low over the next 12 hours, and TC 05P will move under this feature by 24 hours, and the convergence flow aloft will lead to a brief weakening trend through 48 hours.
The system is expected to once again intensify as it moves away from the upper low, develops a weak anticyclone aloft and taps into strong poleward outflow, peaking at 50 knots at 72 hours.
The system is forecast to face increasing shear and dry air entrainment. subtropical transition will begin by 96 hours, and be complete no later than 120 hours.