Southwest Pacific – Tropical Cyclone 11P
Tuesday, February 8, 2022
By PDC's Senior Weather
Specialist Glenn James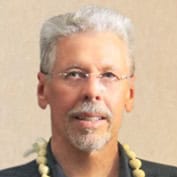 Tropical Cyclone 11P is located approximately 119 NM south-southeast of Port Vila, Vanuatu
According to the JTWC warning number 1…wind speeds are 35 knots with gusts to 45 knots.
Satellite images depict a broad but consolidating system with a streak of dry air impinging on the eastern portion of the circulation. Another image depicts the convection sheared to the northwest of the low level circulation.
TC 11P is forecast to turn southward over the next 12 hours followed by a southwestward track by 24 hours as the subtropical ridge to the southeast begins to reorient. The system will continue southwestward, passing over the southern tip of
Grande Terre, New Caledonia around 36 hours.
After 48 hours, it will begin to accelerate southward due to a passing short-wave trough and become subtropical by 72 hours.
TC 11P is currently in a marginally favorable environment due to 15-25 knots of vertical wind shear and weak outflow aloft. This will limit the system to moderate intensification in the early portion of the forecast, reaching 55 knots by 36 hours.
The upper-level environment is expected to improve afterwards allowing for an intensity of 65 knots around 48 hours. By 60 hours, TC 11P will begin experiencing cooling sea surface temperatures which will limit any further intensification.