Southwest Pacific – Tropical Cyclone 11P (Dovi)
Thursday, February 10, 2022
By PDC's Senior Weather
Specialist Glenn James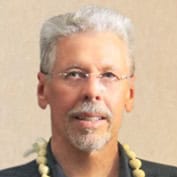 Tropical Cyclone 11P (Dovi) is located approximately 70 NM southeast of Noumea, New Caledonia
According to the JTWC warning number 7…wind speeds are 75 knots with gusts to 90 knots.
Satellite images show spiral bands of deep convection wrapping into a ragged eye, and significant deep convective bursts firing in the northeastern semicircle. The eye is centered directly over the isle of pines, which is reporting light surface winds.
By 12 hours, the system is forecast to increase in intensity as it clears the islands of New Caledonia within a favorable environment. Warm sea surface temperatures, low vertical wind shear (5-10 knots), and radial outflow will allow 11P to peak at 85 knots between 12 and 24 hours.
After 24 hours, vertical wind shear will increase gradually and sea surface temperature values will cool, which will lead to steady weakening. After 36 hours, extratropical transition will commence as TC 11P begins to interact with an eastward propagating midlatitude upper-level trough.
By 48 hours, TC 11P will weaken significantly as vertical wind shear increases (35 to 40 knots) and sea surface temperature values cool
further. Near 60 hours, the system will complete extratropical transition and will gain clear frontal characteristics.