Southwest Pacific – Tropical Cyclone 11P (Dovi)
Wednesday, February 9, 2022
By PDC's Senior Weather
Specialist Glenn James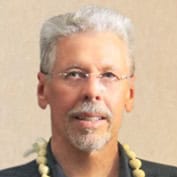 Tropical Cyclone 11P (Dovi) is located approximately 150 NM east-northeast of Noumea, New Caledonia
According to the JTWC warning number 5…wind speeds are 55 knots with gusts to 70 knots.
Satellite images show the system has slightly expanded and the central convection has deepened.
Analysis indicates a marginally favorable environment with low vertical wind shear and warm sea surface temperatures offset by weak equatorward outflow. The cyclone is in a col between the ridge to the north and the ridge to the southeast.
The ridge to the southeast will assume steering and drive TC 11P south-southwestward then southward after 36 hours.
The marginally favorable environment will fuel steady intensification to a peak of 65 knots by 48 hours. Afterward, cooling sea surface temperatures and increasing vertical wind shear will weaken the system down to 60 knots by 72 hours.
Concurrently by 48 hours, the cyclone will begin subtropical transition and by 72 hours, will become a strong storm-force subtropical cyclone with an expanding wind field.