Southwest Pacific Ocean – Tropical Cyclone 23P (Fili)
By PDC's Senior Weather
Specialist Glenn James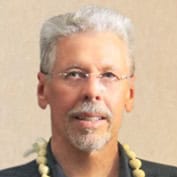 Tropical cyclone 23P (Fili) is located approximately 99 NM west-southwest of Noumea, New Caledonia
According to the JTWC Warning number 12, sustained winds were 50 knots with gusts to near 65 knots.
Satellite imagery depicts a medium-sized system that has mostly maintained a NW-SE elongated shape due to northwesterly shear. Although the central deep overcast has recently flared and expanded, it shows unraveling and fragmentation of the feeder bands, especially along the southern flank where the vertical wind shear is stronger.
Analysis indicates a marginally unfavorable environment with strong poleward outflow and warm sea surface temperature offset by moderate vertical wind shear…tempered by the storm motion that is in phase with upper level wind flow and dry air intrusion in the low levels.
TC Fili will continue on a generally southeastward track under the steering influence of the ridge. The marginally unfavorable environment will become more unfavorable as vertical wind increases (30+ knots) and by 24 hours, sea surface temperatures become colder.
As a result, TC Fila will weaken to 40 knots by 36 hours. Concurrently by 24 hours, TC 23P will begin subtropical transition and by tau 36, will transform into a subtropical system.
There is however, a distinct possibility that the system will dissipate before becoming subtropical, due to increasingly harsh environment as the cyclone moves further poleward.