Southwest Pacific Ocean – Tropical Cyclone 09P
By PDC's Senior Weather
Specialist Glenn James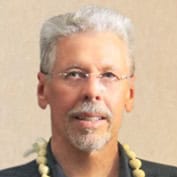 Tropical Cyclone 09P is located approximately 405 NM east-northeast of Cairns, Australia
According to the JTWC warning number 2…sustained winds were 35 knots with gusts to 45 knots
Satellite imagery depicts a compact, asymmetrical circulation with flaring deep convective activity struggling to maintain over the assessed low level circulation center.
The environment is marginal, with moderate divergent northwesterly flow providing good outflow into the base of an upper-level trough to the south. shear is in the low to moderate range. However, the system lies along a tight moisture gradient, with low moisture to the south and high moisture on the north side, which is inhibiting consolidation of the convective core.
TC 09S is forecast to track generally east-southeastward through the first 36 hours along the southwest side of the ridge. At this time, TC 09P is forecast to gradually turn southeastward after 48 hours, along the gradient between the deep trough to the south and the ridge to the north.
Over the next 24-48 hours, upper-level outflow is forecast to decrease slightly as the tough currently to the south of the system moves off to the east.combined with the impact of the significant mid-level dry air, will continue to inhibit significant development through the first 48
hours of the forecast.
By 72 hours however, the system will move into an area of increased moisture, decreased vertical wind shear and increased outflow aloft, allowing for slow but steady intensification to a peak of 55 knots by 120 hours.