Southwest Pacific Ocean – Tropical Cyclone 04P (Seth)
Friday, December 31, 2021
By PDC's Senior Weather
Specialist Glenn James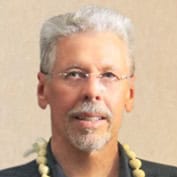 Tropical Cyclone 04P (Seth)…is located approximately 403 NM northeast of Brisbane, Australia
According to the JTWC warning number 3, wind speeds are 45 knots with gusts to 55 knots.
TC 04P (Seth) has rapidly transitioned from a hybrid-type system with primarily subtropical characteristics, to a well-defined tropical cyclone. Animated enhanced infrared satellite imagery depicted the rapid development of a symmetric ball of deep convection near the assessed low level circulation center, which detached from the comma-shaped band of convective activity
A color composite microwave image indicated the circulation had tucked under the area of somewhat disorganized convection. At this time, northwesterly shear was bearing down on the system and elongating the convective area, but subsequent imagery suggests the shear has relaxed, and allowed the convective area to consolidate.
Surface wind observations from Frederick Reef were as high as 63 knots as the system passed the station, but the height of the observation was 30-meters, while the surface pressure reading of 989mb would suggest a 45-50 knot intensity.
Environmental conditions have improved over the past six to twelve hours, but remain only marginally favorable. Sea Surface temperatures are warm and poleward outflow is good, and for the time being shear is is relatively low in the immediate vicinity of the system. However, dry air is firmly entrenched to the west and north and is offsetting the otherwise favorable conditions.
The forecast calls for a transition back to a subtropical cyclone within the next 48 hours. The system is forecast to slow down as it tracks southeast, then turns south by 36 hours as the steering mechanism shifts to a strong subtropical ridge to the southeast. The system is expected to maintain its current intensity through 24 hours, then weaken steadily through the remainder of the forecast period under increasing shear, increasing mid-level dryness and decreasing sea surface temperatures.
TC 04pP will move under a trough beginning around 12 hours, then transition to a subtropical storm no later than 48 hours, as it becomes vertically stacked under a cold-core low and crosses into cooler waters. While the forecast only covers the 48 hour period through subtropical transition, the remnant gale-force subtropical low will likely meander slowly westward through 72 hours while continuing to steadily weaken.