Southwest Pacific Ocean – Invest 99P
By PDC's Senior Weather
Specialist Glenn James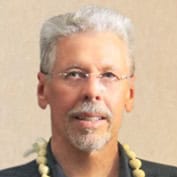 There's a tropical disturbance being referred to as Invest 99P…which is located approximately 276 NM west-northwest of Port Vila, Vanuatu.
According to the JTWC…satellite imagery shows a partially-exposed low-level circulation center with persistent deep convection over the eastern periphery. Although a partial microwave image missed most of the broad system, it does show fragmented, formative banding associated with strong low-level convergent flow over the Vanuatu Islands.
Surface observations from Vanuatu generally indicate northerly winds of 10-15 knots. Upper-level analysis reveals a point source over the center with extensive radial outflow and low vertical wind shear. Additionally, warm sea surface temperatures are conducive for further development.
Both GFS and ECMWF indicate rapid development over the next 36 hours with a west-southwestward track toward and just northwest of New Caledonia. NAVGEM has a similar track but slower development with a tropical cyclone forming within the next 48-60 hours. Based on the excellent environment, GFS and ECMWF are the favored models.
Maximum sustained surface winds are estimated at 23 to 32 knots.
The potential for the development of a significant tropical cyclone within the next 24 hours is upgraded to high.