Southwest Pacific Ocean – Invest 94P
By PDC's Senior Weather
Specialist Glenn James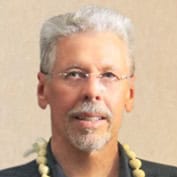 There's a tropical disturbance being referred to as Invest 94P…which is located approximately 249 NM southeast of Noumea, New Caledonia
According to the JTWC…satellite imagery shows a partially exposed and well-defined low level circulation center with most of the formative convection and banding displaced to the eastern periphery.
Environmental analysis indicates favorable conditions for tropical cyclone formation including robust poleward outflow, low (10-15 knot) vertical wind shear, and warm sea surface temperatures.
Global models are in agreement that the system will continue to track east-southeast, however there is a moderate chance in a short 24 hour window for 94P to reach tropical
storm strength. By 36 hours 94pP is expected to stall, stretch out and be overrun by dry air ultimately transitioning into a subtropical low.
Maximum sustained surface winds are estimated at 25 to 30 knots.
The potential for the development of a significant tropical cyclone within the next 24 hours remains medium.