Southwest Pacific – Invest 96P
By PDC's Senior Weather
Specialist Glenn James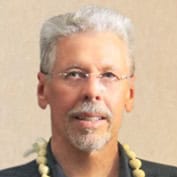 There's a tropical disturbance being referred to as Invest 96P…which is located approximately 928 NM southeast of Tonga
According to the JTWC…the system is currently classified as a subtropical storm, generally characterized as having both tropical and mid-latitude cyclone features.
satellite imagery shows a partially exposed and elongated low level circulation center with sparse convection on the eastern periphery of a dry slot and a prominent deformation zone on the poleward edge.
Environmental analysis indicates the conditions for tropical cyclone development are unfavorable with cool sea surface temperatures, dry air dominating the lower levels and high (30-40 knot) vertical wind shear as the disturbance is mostly embedded in the mid-latitude jet stream.
Global models indicate the system will meander south-southwest and remain quasi-stationary and poleward of the jet for 72-96 hours…until it comes into phase with a 500mb trough.
Maximum sustained surface winds are estimated at 30 to 35 knots.
The potential for the development of a significant tropical cyclone within the next 24 hours remains low.