Southwest Pacific – Invest 92P
By PDC's Senior Weather
Specialist Glenn James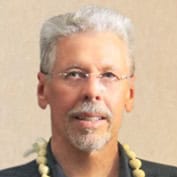 There's a tropical disturbance being referred to as Invest 92P…which is located approximately 152 NM southwest of Port Vila, Vanuatu
According to the JTWC, a slowly-consolidating, partially-exposed low-level circulation with formative banding over the northern semicircle and flaring deep convection obscuring the center. A microwave image reveals shallow banding wrapping into a defined center with limited deep convective banding over the northern quadrant.
Upper-analysis reveals a point source to the southeast, which is producing vigorous equatorward outflow but moderate to high (20-30 knot) vertical wind shear. Sea surface
temperatures are favorably warm.
Over the next two days, global models show an initial southeastward track then a quasi-stationary period east of New Caledonia with steady intensification and development of an extensive swath of gale-force winds over the eastern semicircle.
This region will be monitored closely as the global models indicate another tropical disturbance developing near Fiji during the next two days within the south pacific convergence zone (spcz), which extends east into the Tonga area (this may produce significant rainfall over the Tonga region).
Maximum sustained surface winds are estimated at 20 to 25 knots.
The potential for the development of a significant tropical cyclone within the next 24 hours is upgraded to high.