Southwest Pacific – Invest 92P
Saturday, February 5, 2022
By PDC's Senior Weather
Specialist Glenn James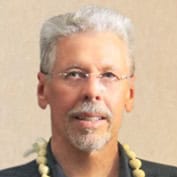 There's a tropical disturbance being referred to as Invest 92P…which is located approximately 480 NM west of Port
Vila, Vanuatu
According to the JTWC, satellite imagery depicts an elongated, disorganized disturbance embedded within a west-northwest to east-southeast oriented frontal system. A color composite microwave image reveals no discrete low-level circulation with highly disorganized shallow bands of convection across the Coral Sea.
The disturbance is located within a broad upper-level trough under moderate westerlies with broad diffluence to the north associated with an upper-level ridge. Vertical wind shear remains low to moderate with warm sea surface temperatures.
The disturbance is expected to track east-southeastward toward Vanuatu along this frontal boundary for the next two days within a marginally favorable environment.
After two days, numerical models generally agree that some development will occur as the disturbance tracks under a more favorable upper-level environment. This zone will be monitored closely, as a complex environment could lead to multiple circulations forming in close proximity within the South Pacific convergence zone in the general vicinity of New Caledonia, Vanuatu, Fiji, and Tonga during the next several days.
Maximum sustained surface winds are estimated at 20 to 25 knots.
The potential for the development of a significant tropical cyclone within the next 24 hours remains low.