South Pacific – Invest 91P
Wednesday, January 19, 2022
By PDC's Senior Weather
Specialist Glenn James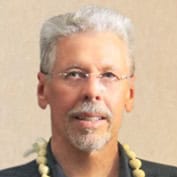 There's a tropical disturbance being referred to as Invest 91P…which is located approximately 217 NM south of Pago Pago, American Samoa.
According to the JTWC, satellite imagery depicts a defined, fully-exposed low level circulation
center (llcc) with tightly-wrapped shallow bands and flaring convection along the northern flank. A surface observation from Niue, approximately 105 NM south-southeast of the center, is easterly at 17 knots.
Environmental conditions are unfavorable. the system is currently located between an upper level trough to the northeast and a broad anticyclone to the southwest under straight-line southeasterly upper-level flow. consequently, diffluence aloft is negligible and vertical wind shear is high (25-30 knots), thus convective development is very weak.
Analysis of the moisture environment reveals extensive dry air entrainment dominating the mid-upper levels. Sea surface temperatures remain conducive.
Global models (gfs, navgem and ecmwf) are now indicating the system will track northwestward to northward, around the periphery of a developing subtropical low to the southeast, toward American Samoa over the next two days…while gradually weakening.
Maximum sustained surface winds are estimated at 20 to 25 knots.
The potential for the development of a significant tropical cyclone within the next 24 hours remains Low.