South Indian Ocean – Tropical Cyclone 22S (Halima)
By PDC's Senior Weather
Specialist Glenn James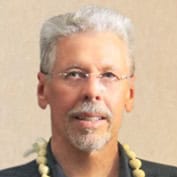 Tropical cyclone 22S (Halima), is located approximately 997 NM southeast of Diego Garcia
According to the JTWC Warning number 18 sustained winds were 40 knots with gusts to near 50 knots.
Satellite imagery shows amedium-sized system with its associated convection and cirrus canopy sheared southeastward, partially exposing the low level circulation (llc). The central convection, albeit offset from the llc, has expanded and deepened over the last 6-12 hours.

analysis indicates a marginal environment with the warm sea surface temperatures and strong poleward outflow offset by moderate vertical wind shear and cold dry air intrusion at the low levels. The cyclone is tracking along the southern periphery of the eastern extension of the ridge to the northwest.
Tc Halima will track east-northeastward over the next 12 hours as the ridge recedes westward. After 12 hours, a building ridge to the southwest will assume steering and drive the system generally westward after a sharp counter-clockwise u-turn.
The marginal conditions will become more unfavorable along the forecast track with the persistent dry air intrusion and increasing vertical wind shear due to the storm motion becoming out-of-phase with the upper level wind flow. This will slowly erode the system toward dissipation by 72 hours, possibly sooner.