South Indian Ocean – Tropical Cyclone 22S (Halima)
By PDC's Senior Weather
Specialist Glenn James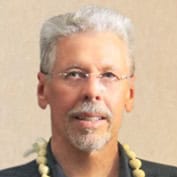 Tropical cyclone 22S (Halima), is located approximately 1035 NM south-southeast of Diego Garcia
According to the JTWC Warning number 13 sustained winds were 45 knots with gusts to near 55 knots.
Satellite imagery shows a compact system, with a convective structure which has been relatively stable over the past six to twelve hours. A microwave image showed a cyclonically curved region of curved convection along the southern periphery of the well defined low level circulation center.

TC 22S has over the past twelve hours turned first east and now east-northeast, as the low to mid-level ridge builds in to the south of the system. Overall however, the steering pattern is relatively weak and the overall track motion, while generally towards the north, is fraught with uncertainty.
The ridge extension to the south is expected to push northward over the next 12 to 24 hours, allowing for TC 22S to move north with it. However, the ridge will erode quickly ahead of an approaching trough and by 36 hours, TC 22S will lie in a col region between the trough to the south, and near equatorial ridge centers to the east and west. The net effect will be a slow drift generally northward at a very slow three knots or less.
Shear has decreased over the past twelve hours, down to more moderate levels, which has allowed the system to maintain its structure and intensity, even in the face of the significant dry air to the west. As the system tracks northward it will move under the upper-level ridge, with an accompanying reduction of the overall shear.
However, the continued intrusion of very dry and stable air progressively further into the core of the system, and the reduced outflow will offset the reduced shear and lead to a long and slow dissipation. The system is expected to dissipate to below warning criteria no later than 72 hours.