South Indian Ocean – Tropical Cyclone 22S (Halima)
By PDC's Senior Weather
Specialist Glenn James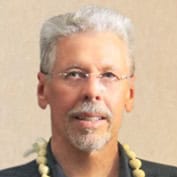 Tropical cyclone 22S (Halima), is located approximately 385 NM south of Diego Garcia

According to the JTWC Warning number 04 sustained winds were 105 knots with gusts to near 110 knots.
Satellite imagery shows a steadily improving convective signature with a strong band of convection on the west side wrapping into a symmetrical mass of convection with a eye feature. A microwave pass showed that at least in the low levels, the eye is beginning to take form, indicative of potential rapid intensification.
The system is moving slowly west-southwest in a weak steering pattern at present. Analysis reveals an environment very conducive to rapid intensification (ri), with warm sea surface temperatures, low vertical wind shear. and strong radial outflow…and a tap into a developing poleward outflow channel.
TC 22S is in a highly favorable environment, with all the ingredients in place to support ri. The only hindrance at the moment is the fact that the point source aloft is not quite directly over top of the system, resulting in some easterly shear, leading to some slight east to west vortex tilt with height.
Peak intensity is currently anticipated to be 110 knots by 48 hours. The system begins to weaken
fairly quickly thereafter, as shear increases ahead of a sharp trough in the mid-levels, and mid-level dry air begins to entrain into the core.
By the end of the forecast period, the system will begin to lose some of its tropical characteristics and begin subtropical transition, though winds are expected to be above storm-force during this early phase of the transition.