South Indian Ocean – Tropical Cyclone 22S (Halima)
By PDC's Senior Weather
Specialist Glenn James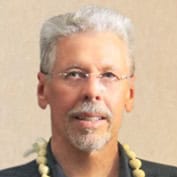 Tropical cyclone 22S (Halima), is located approximately 429 NM south of Diego Garcia
According to the JTWC Warning number 05 sustained winds were 120 knots with gusts to near 145 knots.
Satellite imagery shows a vertical compact system, with the extent of the cloud shield limited to approximately 145 NM. IR enhancement showed a very small (less than 10 NM) eye feature embedded within the central dense overcast. The eye feature has been present on and off for several hours, but has yet to be able to persist for more than a brief period of time.
The environment is about as optimum for intensification as it could be, with very low shear, very warm sea surface temperatures and robust radial outflow. Recent IR suggests the eye may finally be establishing itself, and the recent burst of lightning activity suggests the imminent onset of another round of potentially rapid intensification, to a peak of 115 knots, though it is possible that the ultimate peak could be closer to 125 knots, especially if the eye can clear out and warm significantly.
The optimum environmental conditions should persist for about 24 to 36 hours before increasing shear and decreasing outflow aloft will conspire to weaken the system significantly. Environmental conditions level off as the system tracks eastward after 72 hours, and while not as optimum, will support maintenance of a typhoon strength system through the end of the forecast.