South Indian Ocean – Tropical Cyclone 22S (Halima)
By PDC's Senior Weather
Specialist Glenn James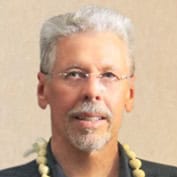 Tropical cyclone 22S (Halima), is located approximately 620 NM south-southeast of Diego Garcia
According to the JTWC Warning number 07 sustained winds were 85 knots with gusts to near 105 knots.
Satellite imagery shows a medium-sized system that has elongated southeastward and rapidly weakened as evidenced by warming central convective tops and unraveling feeder bands.
Analysis indicates the environment has become unfavorable as the warm sea surface temperatures and strong poleward outflow are now offset by increasing vertical wind shear. The cyclone is tracking along the southwest periphery of a deep-layered ridge to the northeast.
After 36 hours, the system will track more eastward as the ridge extends westward. Around 72 hours, a building subtropical ridge to the southwest will assume steering and drive a weaker and shallower TC 22S northward then west-northwestward.
Increasing vertical wind shear will mostly be responsible for gradually weakening of the system. By 36 hours, cooling sea surface temperatures then dry air intrusion will also contribute to further weakening.
By 120 hours, TC 22S will be reduced to 45 knots. However, as it continues to move equatorward, sea surface temperatures will once again warm, and may trigger re-intensification beyond the forecast.