South Indian Ocean – Tropical Cyclone 24S (Jasmine)
Wednesday, April 27, 2022
By PDC's Senior Weather
Specialist Glenn James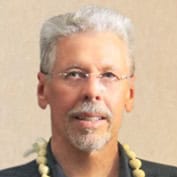 Tropical Cyclone 24S (Jasmine), is located approximately 295 NM south of Antananarivo, Madagascar – Final Warning
According to the JTWC Warning number 12, sustained winds were 30 knots with gusts to near 40 knots.
According to Meteo France…during the last 6 hours the convective activity associated with the depression on land Jasmine weakened well. The displacement has accelerated leaving still winds of about 25 knots and precipitation concerned the southern part of Madagascar.
No change in terms of track, the remnants of Jasmine continue its eastward track under the influence of the ridge to the northwest and the westerly flow on the edge of the mid-latitude trough. Once out to sea, the remnants of Jasmine should be picked up again in the southwesterly flow of the lower troposphere in connection with the cold front circulating further south. On this track, the remnants of Jasmine are moving towards the Mascarene Islands while dissipating.
In terms of intensity, the system continues to weaken over land. The residual low may emerge on off the southeast coast of Madagascar but should quickly be absorbed by a cold front in a hostile environment, leaving winds potentially in the order of 30 knots in the southern and western parts, in connection with the movement of the cold front.
Impacts on inhabited lands: as it passes through Madagascar, the remnants of Jasmine will bring more rainfall to the southern part of Madagascar.