South Indian Ocean – Tropical Cyclone 24S (Jasmine)
By PDC's Senior Weather
Specialist Glenn James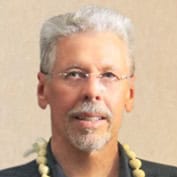 Tropical Cyclone 24S (Jasmine), is located approximately 76 NM east-southeast of Europa Island
According to the JTWC Warning number 7, sustained winds were 55 knots with gusts to near 70 knots.
Satellite imagery depicts the jasmine cloud pattern evolved into an ill-defined and rather large eye pattern. This configuration has started to degrade, with cloud tops warming in the eastern semicircle. Microwave imagery shows that the inner core has
consolidated well compared to earlier in the day, with the presence of a large but well-defined eye
the movement of Jasmine remains under the influence of the steering flow currently located in the middle troposphere and channeled by a ridge east of Madagascar and a trough that circulates further south of the channel.
From Tuesday on, the trajectory is turning more eastward under the effect of the strong westward directional flow, linked to the mid-troposphere flow associated with the sliding trough south of the channel and the ridge that pivots north of the system.
This is directing Jasmine towards southwestern Madagascar and the latest forecast trends are for an earlier arrival on the Malagasy coast and significantly further south than previously forecast. the landfall should be done in the next 24 hours (potentially even earlier than what is indicated in the official forecast)
In terms of intensity, the environmental conditions should gradually deteriorate from Tuesday with the increase of the westerly shear combined with an intrusion of dry air in the middle troposphere.
It is therefore a system in a weakening phase that should approach the coasts but which will still be associated with strong winds (upper stage of the moderate storm expected but it is not impossible that the system succeeds in maintaining the stage of strong tropical storm).
Impacts on inhabited lands, Madagascar: landfall in 24 hours or less in the Tulear area. Maximum gusts up to 120 or even 130 km/h are possible during the landfall with heavy rainfall intensities that can give rainfall totals of about 150mm/24 hours. Storm surge of about 10 to 30 cm may cause minor flooding in exposed areas.