South Indian Ocean – Tropical Cyclone 21S (Charlotte)
By PDC's Senior Weather
Specialist Glenn James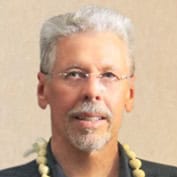 Tropical cyclone 21S (Charlotte), is located approximately 480 NM north-northwest of Learmonth, Australia

According to the JTWC Warning number 03 sustained winds were 55 knots with gusts to near 70 knots.
Satellite imagery shows a compact area of deep, flaring convection which has continued to steadily consolidate over the past six hours. A microwave image showed strong convection in a small region to the south of the low level circulation center, and a tail of weaker convection extending outward well up to the north.
TC 21S is currently tracking around 10 knots west-southwestward along the northwest periphery of the strong ridge over Australia. This general motion is forecast to continue through 72 hours, however the system is expected to slow down over this period, to less than 04 knots by 72 hours, as an extension of the ridge in the mid and upper-levels builds westward to the south of the system.
By around 72 hours, the ridge will rapidly erode as a strong subtropical low and trough move in from the west, and by 96 hours, TC 21S will turn sharply south-southeastward while quickly picking up speed as it heads towards the west coast of Australia.
Environmental conditions are very favorable for rapid intensification in the near-term, with very warm sea surface temperatures, low vertical wind shear and robust radial outflow, with an anticipated development of a moderately strong poleward outflow channel and TC 21S is forecast to rapidly intensify to a peak of at least 80 knots by 36 hours.
Environmental conditions will rapidly deteriorate after 36 hours however, with mid-level dry air entrainment, and increasing shear leading to slow weakening through 48 hours, and more rapid weakening thereafter.
By 72 hours, TC 21S will begin to interact with strong upper-level westerly flow, increased shear and will be enveloped in a dry atmosphere, leading to dissipation by 120 hours. There is possibility that the system will not fully dissipate, but rather remain above warning criteria (35 knots) and undergo subtropical transition (stt) as indicated by some of the global models. At this point however, it is anticipated that the system will in fact dissipate first before transitioning to a subtropical low.