South Indian Ocean – Tropical Cyclone 21S (Charlotte)
By PDC's Senior Weather
Specialist Glenn James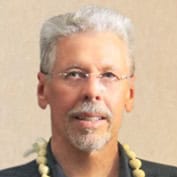 Tropical cyclone 21S (Charlotte), is located approximately 437 NM northwest of Learmonth, Australia

According to the JTWC Warning number 07 sustained winds were 90 knots with gusts to near 110 knots.
Satellite imagery shows spiral bands of deep convection with radial outflow and increasing poleward outflow. Microwave images depict a slightly tilted core structure with a 7 NM difference between the upper level circulation center (ulcc) and the low level circulation center (llcc).
There is still some possibility of rapid intensification through 24 hours as the upper level outflow continues to improve, vertical wind shear remains low and sea surface temperatures remain warm.
After reaching its peak intensity of 85 knots at 24 hours, the ridge to the southeast breaks down due to an approaching mid-latitude trough. As this happens outflow will deteriorate and dry air entrainment will result in a sharp weakening trend.
Near 48 hours, TC 21S will begin to interact with the mid-latitude trough, turn south-southwestward through 72 hours, and increase in speed and continue weakening.
By 96 hours, the system will track generally south-southeastward with high vertical wind shear (30-35 knots) and cooler sea surface temperatures, therefore, TC 21S will continue to weaken, then become fully embedded in the mid-latitude trough and complete subtropical transition by 120 hours.