South Indian Ocean – Tropical Cyclone 21S (Charlotte)
By PDC's Senior Weather
Specialist Glenn James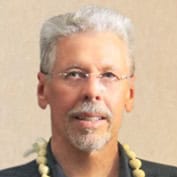 Tropical cyclone 21S (Charlotte), is located approximately 390 NM northwest of Learmonth, Australia

According to the JTWC Warning number 09 sustained winds were 85 knots with gusts to near 105 knots.
Satellite imagery shows a medium-sized, elongated system with deep central convection and a ragged eye that has become cloud-filed.
Analysis indicates a marginally unfavorable environment with the strong poleward outflow and warm sea surface temperatures offset by moderate to strong vertical wind shear. The cyclone is tracking along the northwest periphery of the ridge to the southeast.
TC Charlotte will continue southwestward under the steering influence of the ridge. After 24 hours, the system will round the ridge axis and track southward then southeastward toward Perth, Australia.
The environment will become more unfavorable with increasing vertical wind shear and cooling along-track sea surface temperatures, leading to a gradual then rapid weakening.
Concurrently, the cyclone will begin subtropical transitions by 72 hours, and by 96 hours, TC 21S will be reduced to a 35-knot subtropical system with an expanding wind field.