South Indian Ocean – Tropical Cyclone 20S (Billy)
Wednesday, March 16, 2022
By PDC's Senior Weather
Specialist Glenn James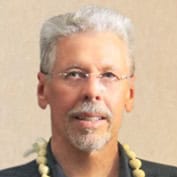 Tropical cyclone 20S (Billy), is located approximately 507 NM south-southwest of Cocos Islands, Australia, Australia, and has tracked south-southwestward at 06 knots over the past six hours.
According to the JTWC Warning number 07, sustained winds were 40 knots with gusts to near 50 knots.
Satellite imagery shows a mostly exposed low level circulation (llc) with flaring convection on the southern periphery of the llc.
TC 20S is located under strong northwesterly flow on the leading edge of an upper-level trough.
TC 20S (Billy) is currently tracking westward to west-southwestward on the northwestern periphery of a weak extension of the ridge, and is expected to turn southwestward through 24 hours in an unfavorable environment.
Strong poleward outflow, high vertical wind shear and dry air entrainment will continue to steadily weaken the system. Since TC 20S is being decapitated, it is forecast to track westward under the low-level easterly steering flow.
Between 36 and 48 hours persistent high vertical wind shear coupled with significant dry air entrainment will fully erode central convection and the overall structure, resulting in dissipation near 48 hours.