South Indian Ocean – Tropical Cyclone 20S
By PDC's Senior Weather
Specialist Glenn James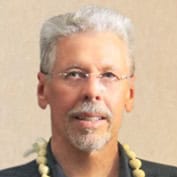 Tropical cyclone 20S, is located approximately 922 NM west-northwest of Learmonth, Australia, Australia, and has tracked west-southwestward at 10 knots over the past six hours.
According to the JTWC Warning number 03, sustained winds were 60 knots with gusts to near 75 knots.
Satellite imagery shows deep central convection with formative banding wrapping into an obscured low-level circulation (llc). The majority of convection remains poleward, as a new tower builds on the western side and wraps around the llc
Analysis indicates a continued favorable environment with low (5-10 knot) vertical wind shear, warm sea surface temperatures, and moderate radial outflow aloft. TC 20S is tracking along the northwest periphery of the ridge to the southeast.
TC 20S remains on a west-southwestward track as it continues to be steered by the ridge to the southeast for the remainder of the forecast.
The favorable environment will help the system intensify slightly through 36 hours to a peak of 50 knots in the near forecast hours. Afterward, increasing vertical wind shear will begin offsetting the other dynamics and begin eroding the system down to 30 knots between 72 and 96 hours.