South Indian Ocean – Tropical Cyclone 19S (Gombe)
By PDC's Senior Weather
Specialist Glenn James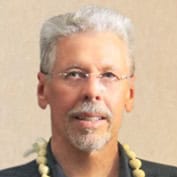 Tropical cyclone 19S (Gombe), is located approximately 139 NM west-southwest of Nacala, Mozambique, and has tracked westward at 09 knots over the past six hours.
According to the JTWC Warning number 12, sustained winds were 45 knots with gusts to near 55 knots.
TC 19S made landfall along the coast of Mozambique just south of Nacala. A ragged eye had formed just prior to landfall but subsequent animated multi-spectral satellite imagery depicts a rapid deterioration and disappearance of the eye structure, and warming cloud top temperatures.
A microwave image showed a very well defined microwave eye feature with a strong eyewall in all quadrants except the western side, which was eroded due to land interaction.
While the general track of TC 19S has been towards the west-northwest, it appears to have taken a bit of more northwestward track in the six hours since landfall. Although the overall steering mechanism, the strong ridge to the south, remains unchanged at this time and the system is forecast to turn onto a more westward track in the near-term extending through 36 hours.
By 36 hours the system will slow down as it moves into a complex upper-level steering pattern with a near-equatorial ridge to the northeast competing with the ridge to the south. By 48 hours a building north-south oriented ridge will become the dominant steering mechanism and the remnants of TC 19S will turn sharply south-southeastward while accelerating towards the coastline.
The system is expected to reemerge over water shortly before 72 hours, and eventually will slow and turn southward by 120 hours, as it once again encounters a weak steering pattern.
Now that the system is over land it is expected to rapidly weaken, down to 30 knots by 36 hours. The environment is forecast to remain very moist even while over land, with moderate levels of outflow aloft, which will encourage continued thunderstorm activity and heavy rainfall for the duration of the system being over land.
The remains of TC 19S are expected to reemerge over the Mozambique Channel by 72 hours, encounter warm sea surface temperatures, low vertical wind shear and strong poleward outflow into the base of a mid-latitude trough, and will quickly re-consolidate and intensify to a peak of 50 knots by 120 hours.
There remains a small possibility that the system will track further inland and dissipate fully, Although this scenario is assessed as unlikely at this time.