South Indian Ocean – Remnants of Tropical Cyclone 19S (Gombe)
By PDC's Senior Weather
Specialist Glenn James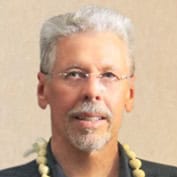 The remnants of Tropical cyclone 19S (Gombe), is located approximately 160 NM northeast of Beira, Mozambique.
According to the JTWC…the remnants of 19S (Gombe) has re-emerged over the Mozambique Channel.
Satellite imagery indicates flaring fragmented convection displaced to the east of a low level circulation.
Despite fair poleward outflow and warm sea surface temperatures, the presence of mid-level vertical wind shear and the proximity to land…are inhibiting development.
Global models are indicating the circulation will track back over land within the
next 24 hours, and do not indicate redevelopment of a tropical cyclone at this time.
Maximum sustained surface winds are estimated at 15 to 20 knots.
The potential for the development of a significant tropical cyclone within the next 24 hours is upgraded to low.