South Indian Ocean – Tropical Cyclone 19S (Gombe)
By PDC's Senior Weather
Specialist Glenn James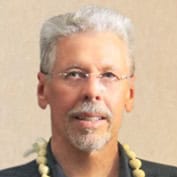 Tropical cyclone 19S (Gombe), is located approximately 403 NM north of Europa Island, and has tracked west-northwestward at 07 knots over the past six hours.
According to the JTWC Warning number 10, sustained winds were 100 knots with gusts to near 125 knots.
Satellite imagery shows that the system continues to consolidate and strengthen, but yet unable to sustain an eye in visible imagery. A fortuitous pass showed well-defined, vertically stacked microwave eye features, with deep convective bands wrapping in the from the north and weaker, more ill-defined banding to the south.
The system is forecast to make landfall shortly after 12 hours in the vicinity of Angoche, Mzambique, then moving slowly westward through 48 hours as the steering pattern weakens.
Environmental conditions are expected to remain very favorable through landfall, with very warm sea surface temperatures, low vertical wind shear and strong outflow aloft, with a peak intensity of 100 knots expected just prior to landfall.
Once inland, even though the system will rapidly weaken, it is expected to bring copious amounts of rainfall and induce major flooding over north-central Mozambique and surrounding areas.
By 48 hours the steering pattern will begin to shift, as the ridge to the south erodes, moves east and reorients to a north-south axis ahead of an approaching mid-latitude trough. In response, the remnants of TC 19S will turn sharply poleward after 48 hours, and should emerge back over water shortly after 72 hours.
Conditions over the central portion of the Mozambique Channel are expected to be favorable for TC development, and the remnants of TC 19S are forecast to once again intensify, peaking at 45 knots by 120 hours.