South Indian Ocean – Tropical Cyclone 17S
By PDC's Senior Weather
Specialist Glenn James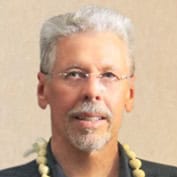 Tropical cyclone 17S, is located approximately 742 NM north-northwest of Learmonth, Australia, and has tracked north-northwest at 04 knots over the past six hours.
According to the JTWC Warning number 1, sustained winds were 35 knots with gusts to near 45 knots.
Satellite imagery depicts an extremely small, fully exposed low level circulation center (llcc) fully exposed, which was devoid of significant convection. However, subsequent imagery indicates that while the llcc was exposed, deep convection again began to flare up immediately in the vicinity of the llcc, and persisted through the present time. The most recent microwave imagery showed the llcc beginning to be ejected sharply northeastward, without convection.
The environment surrounding TC 17S is marginal at best, with very warm sea surface temperatures being offset by moderate to strong (20-25 knot) easterly vertical wind shear. The recent flareup in convection is likely in response to some moderate meso-scale divergence in the upper-level flow.
While TC 17S has moved northeastward over the past few hours, this is likely in response to a surge in the low-level southerly flow emanating from a strong ridge to the south-southwest. However, in the next 12 hours the system should start to move eastward then turn gradually southeastward as a near-equatorial ridge edges in to the east of the system.
The system is expected to continue to struggle against the persistent easterly shear, and is unlikely to intensify through the forecast period. due to the small nature of the circulation, mesoscale changes in the upper-level flow pattern will allow for cycles of intensification and weakening about a mean of 35 knots for another 24 hours.
By 36 hours however, shear is expected to increase to the point where the systems core cannot sustain itself, dry air will completely envelope the system and TC 17S will dissipate as a tropical cyclone.