South Indian Ocean – Tropical Cyclone 15S (Anika)
Friday, February 25, 2022
By PDC's Senior Weather
Specialist Glenn James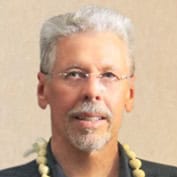 Tropical cyclone 15S (Anika), is located approximately 195 NM west of Darwin, Australia
According to the JTWC Warning number 3, sustained winds were 45 knots with gusts to near 55 knots.
TC 15S has consolidated and intensified over the past twelve hours while remaining basically quasi-stationary in the Joseph Bonaparte Gulf.
Animated enhanced infrared satellite imagery depicts a an obscured low level circulation with a region of deep, cold convection with a tail shearing off towards the west under moderate easterly shear.
The system is drifting rather aimlessly in a weak steering pattern, trapped between a deep subtropical ridge to the south and near-equatorial ridge to the north.
Environmental analysis reveals marginally favorable conditions of very warm sea surface temperatures, and good poleward outflow offset by moderate easterly shear.
The system is expected to drift generally southwestward over the next 48 hours though the exact track is uncertain as the steering regime is expected to remain weak for the next couple of days.
After 48 hours the subtropical ridge to the south is forecast to build, which will allow for TC 15S to move out towards the southwest, straddling the Kimberly coast through the remainder of the forecast period.
The easterly shear, currently running around 10-15 knots is expected to relax slightly, though TC 15S will continue to struggle to overcome this shear, leading to slow but steady intensification to a peak of 50 knots prior to landfall near Cape Londonderry.
Increasing shear and disruption of the low level core due to land interaction with weaken the system as it transits along the coastline through the remainder of the forecast.
While the majority of the guidance supports the JTWC forecast, the GFS and GFS ensemble mean suggest a westward track over open waters under the influence of a stronger ridge to the south. This alternate scenario would allow for a longer period over very warm waters, with a higher peak intensity.