South Indian Ocean – Tropical Cyclone 15S (Anika)
By PDC's Senior Weather
Specialist Glenn James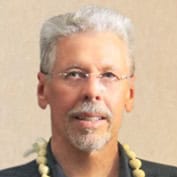 Tropical cyclone 15S (Anika), is located approximately 110 NM east-northeast of Port Hedland, Australia – Final Warning
According to the JTWC Warning number 10, sustained winds were 45 knots with gusts to near 55 knots.
Animated radar data from the Pt. Hedland radar indicated a well-defined radar eye, making landfall in the vicinity of Wallal Downs, Australia. The eye was straddling the coast, marking
landfall.
TC Anika slowed significantly as it approached the coast and is now drifting slowly inland. It is forecast to accelerate southeastward through the remainder of the forecast period as it feels the effects of a stronger gradient between a subtropical ridge over central Australia and a mid- latitude trough approaching from the west.
As the system moves inland over the Great Sandy desert, it is expected to weaken very slowly as along-track rainfall has saturated the ground and will support sustainment of tropical cyclone characteristics for some time. The forecast calls for dissipation below warning criteria within 36 hours.