South Indian Ocean – Tropical Cyclone 14S (Vernon)
Friday, February 25, 2022
By PDC's Senior Weather
Specialist Glenn James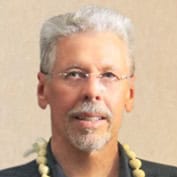 Tropical cyclone 14S (Vernon), is located approximately in the South Indian Ocean, and has tracked westward at 16 knots over the past six hours.
According to the JTWC Warning number 3, sustained winds were 100 knots with gusts to near 125 knots.
TC 14S is undergoing a period of very rapid intensification, with the initial intensity increasing from 45 knots six hours ago to 70 knots on this warning.
Animated enhanced infrared satellite imagery depicts a very compact system with a well-defined pinhole eye having rapidly developed…measuring slightly less than 10 NM wide.
The system is intensifying under very favorable conditions with low shear, high ocean heat content, and a small point source over top of the system providing good localized radial outflow and a weak poleward outflow channel.
TC 14S will begin binary interaction with invest 93S, currently located approximately 300 NM to the northwest. Invest 93S is two degrees equatorward of TC 14S, and thus will move to a position to the north of TC 14S as it tracks eastward and slowly spirals in closer to TC 14S.
As 93S passes to the north, TC 14S will begin to track towards the northwest as the two systems begin to Fujiwara about one another. TC 14S will complete a clockwise loop and the two systems are expected to merge into one larger system around 48 hours.
As this is occurring, far to the south a mid-latitude trough will erode the steering ridge from west to east, allowing for TC 14S to turn poleward after 48 hours, accelerating south-southwest through the remainder of the forecast.
From an intensification standpoint, the system is cocooned within a very favorable environment, but for only about another 24 hours, when the core will start to be disrupted by the binary interaction and merger with 93S.
Thus the system is forecast to increase to 100 knots by 24 hours, then level off as it merges with 93S, followed by a brief spurt of re-intensification to a peak of 105 knots by 48 hours. After 72 hours the system will encounter increasing vertical wind shear, which will initiate a steady weakening trend through the remainder of the forecast period.